Supply chain management deals with the logistics of the flow of goods and services from suppliers to consumers.

It includes a number of stages such as procurement, storage, transportation and distribution, and requires a variety of skills including supply and demand estimation and forecasting, operations planning, financial planning, negotiation, technical and IT.

The Supply Chain Management diploma program is designed to prepare students to succeed in and excel in this field. This industry sector is one of the largest employers in Canada, with close to a million people employed in occupations directly related to it and is expected to steadily grow in the future offering tens of thousands of new positions every year.

The Supply Chain Management Program at CDI College is accredited by the Canadian Supply Chain Sector Council through its National Accreditation Program (the NAP). The accreditation was granted in June 2018 and is effective for three years.

The NAP recognizes educational offerings in supply chain-related topics that meet the Council's standards for accreditation, created with significant input from supply chain stakeholders.

The standards are based on national and international best practices and principles, and include requirements for course/program needs assessment, design, development, delivery, and student evaluation. As an accredited program, the Supply Chain Management Program at CDI College has shown that it meets all of those standards.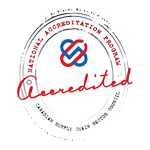 Admission Requirements
High school graduation or equivalent*
OR
*From an English-language teaching institution.
**19 years of age upon starting classes and Pass the college's admissions test.

This program has been approved by the registrar of the Private Training Institutions Branch (PTIB) of the Ministry of Advanced Education, Skills and Training.